John Nicholson
Managing Director and Senior Valuer
More About John
Responsible for probate valuations and house inspections.
From the age of 15, John was gripped by the world of auctions, working in a local firm. By the time he started John Nicholson's Auction House in 1980, he had already been managing director of another auction firm. In his time he has valued anything and everything, from plant and machinery to cast-iron boats and even the contents of a museum which included a live alligator. Recently, he has overseen a raft of successful sales in the booming area of Chinese and Asian art.
If John doesn't know the answer, he knows someone who does.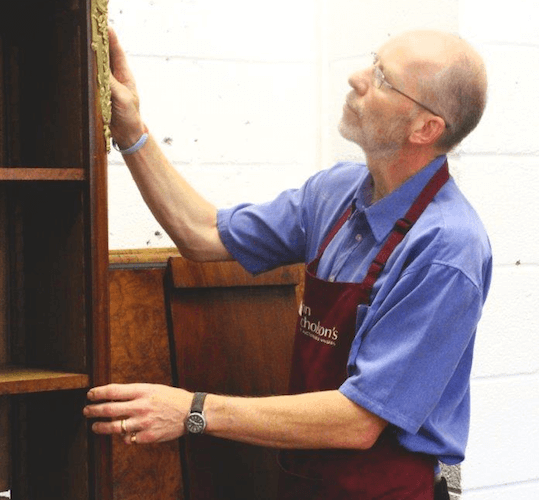 Alex Chalcraft
General Sale and Antique Furniture
More About Alex
With more than 15 years running General' and 'Specialist' auctions, Alex has uncovered many a minor treasure that has sold for far in excess of their owners' expectations. For instance, among a recent consignment of walking sticks to be sold without reserve, he identified one of the sticks as being worth thousands. It subsequently sold for around £10,000.
Alex has now been promoted to Saleroom Manager and is our main operative in the saleroom.
Philip Maggs
Paintings and Watercolours
More About Philip
Until joining John Nicholsons, Philip had spent over twenty years as the buyer and agent for two successful international art galleries specialising in British and European paintings from the 18th-20th century, also representing several renowned contemporary sculptors.
A familiar face on the international art fairs circuit and having clocked up over 200 transatlantic flights he is happy to be staying on terra firma in the beautiful countryside surrounding the saleroom in Fernhurst.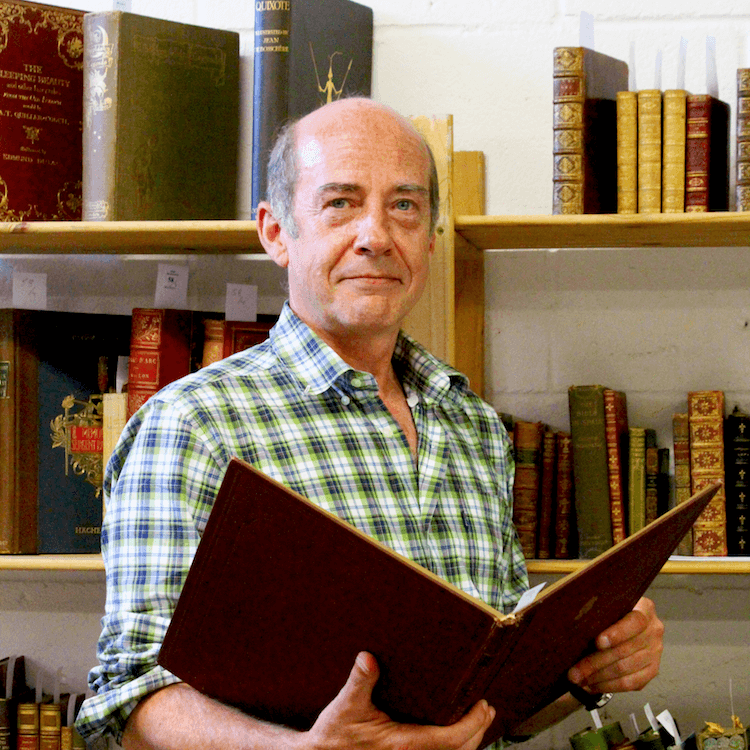 Ian Marr
Books and Antique Manuscripts
More About Ian
Ian Marr founded the international Book Department at global auctioneers Bonhams in the late 1980s before moving on to become a specialist and director at Marlborough Rare Books, one of the most respected dealerships in the market, for more than a decade.
He has been a consultant with John Nicholson's since 1994, setting up a Books and Manuscripts department that now runs three successful auctions a year. Over the years he has undertaken valuations, and sometimes dispersals, for many major UK private and institutional libraries.
David Ford
Senior Insurance Valuer
More About David
As seen on Dickinson's Real Deal and Secret Dealers.
David has been involved in the antiques business since the mid '60s, at one stage owning seven shops. For the past 20 years he has specialised in antique and art valuations for probate, insurance and division. Over the last seven years, he has featured as one of the original dealers in ITV's 'Dickinson's Real Deal' and has also become one of the featured presenters/dealers on ITV's 'Secret Dealers'.
The highlight of David's 15 years with John Nicholson's as a Senior Valuer was his discovery of two paintings – valued for insurance at £12,000 – which Nicholson's went on to sell for the record sum of £750,000.